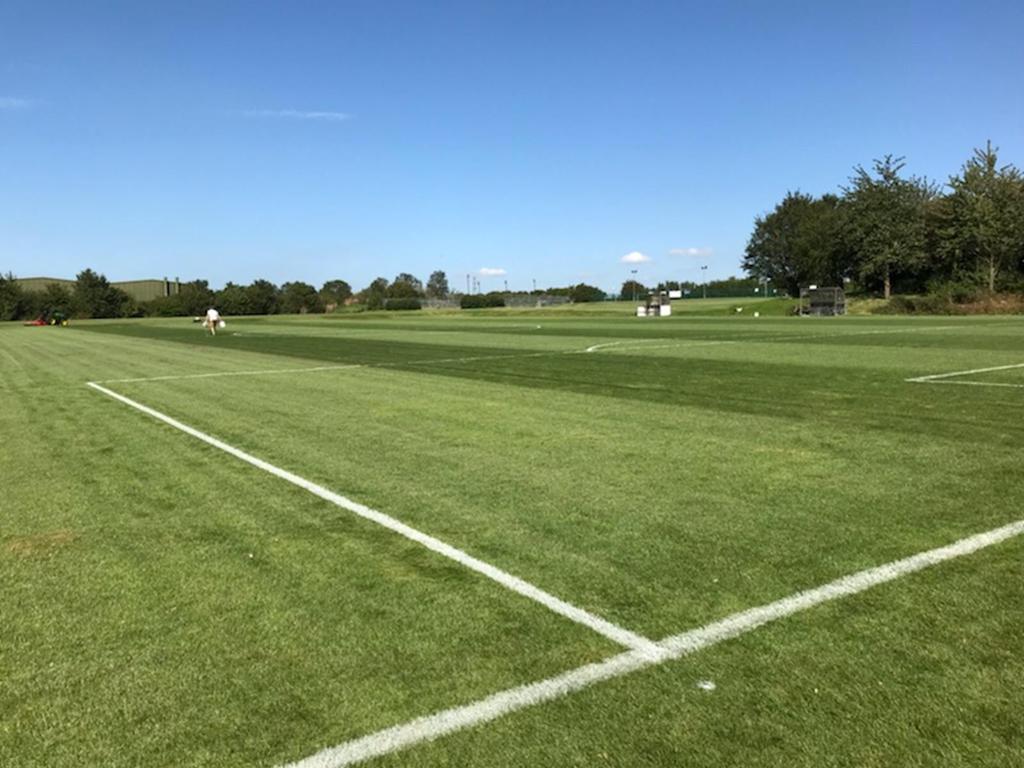 Long Bennington Playing Field is a Parish Council owned facility on Main Road, at the Northern end of the village.
Long Bennington Playing Field Management Committee (PFMC) is a voluntary body, and Registered Charity, which operates as a sub-committee of the Long Bennington Parish Council (PC). It is charged with the maintenance and management of the Playing Field and its facilities. The PFMC is made up of members of the public, representatives of organisations that use the facilities, and two PC delegates. The PC is the owner of the Playing Field land, and all permanent buildings and facilities thereon; the PFMC is the occupier of the land and custodian of its buildings and facilities. The Committee has no employees, rather relying on volunteers to undertake the key roles and functions allied to field and facilities maintenance and management.
Following the purchase the land for the Playing Field in the early 1970s, the PC relied on the PFMC to raise the funds both to develop and to run the site, allowing the Committee to work on a near-autonomous basis. This is unusual, as in most villages responsibility for the development and maintenance of recreational facilities is controlled and funded by the respective PC. Between the 1970s and 2009 the success of the Car Boot Sales, run by the PFMC, ensured that few costs relating to the Playing Field fell to the PC. The demise of PFMC run Car Boot Sales has significantly reduced the PFMC's income in recent years, resulting in a reliance on precept funds from the PC
Over the last 40 years the PFMC has raised money from: facilities-hire, social events, and one-off activities, as well as making applications for Local Government, Lottery, and Development Grant Aid money, in support of specific projects. Indeed, the PFMC, and its associated groups and members, has raised over 90% of the funds spent on the Playing Field's buildings and facilities; a sum that totals over £350,000.
Grant funding continues to play an important role in the upkeep and upgrading of the facility. The cutting, mowing and surface management of the playing field is now being done by a group of volunteers from Long Bennington Football Club. This has been possible following a successful grant application by the PC in 2018, facilitating the purchase of a tractor/mower. This has resulted in the pitches being cut to a higher standard and in accordance with the Sport England grant conditions, attached to the major project to upgrade the 11-a-side pitch in 2013.
In addition to the sports playing surfaces, both grass and synthetic, there is a very well maintained childrens play area with picnic tables. The sports pavilion has a wide range of facilities inluding a recently upgraded kitchen and is available to hire for functions.
Further details and hiring information are available on Facebook https://www.facebook.com/longbennington.pavillion or contact Mike Manley, Chairman 07763457884